The Terrace Bar Lounge / Restaurant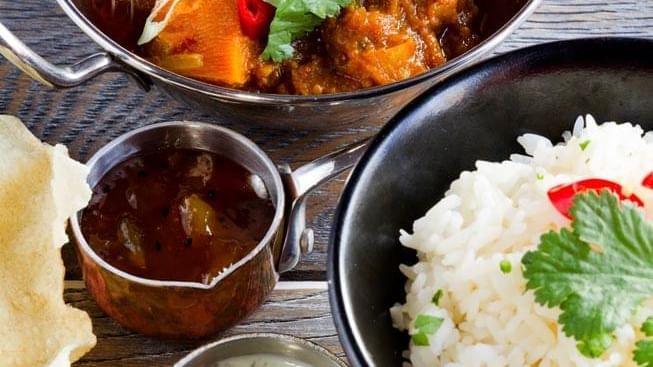 MENU DU JOUR
The menu Du Jour Is available for Dinner on Friday & Saturday Evenings only.
───
SUNDAY LUNCH
Sunday Lunch is always a favourite amongst our customers. Lunch is available on Sunday from 12.00 pm to 3pm. Fantastic value for 3 Courses at £28.95 per person, including VAT.
All our menus are created using only the freshest ingredients from local suppliers, and we try to order from sustainable sources, inkeeping with the seasons.
───
BAR LOUNGE MENU
Our bar lounge menu is available daily, offering a selection of light meals and snacks, between 12 Noon and 9pm. It's the ideal choice when you just need something light but delicious!
Afternoon Tea is served 7 days a week in our bar lounge, complete with a selection of freshly prepared sandwiches, small cakes, scones, strawberry preserve, clotted cream and tea or coffee of your choice.
───